Bauhaus Blocks is a Collection of 8192 FREE Provably Rare
Bauhaus-Inspired Vector NFTs.
***We're minted out!***
Buy Blocks
FORMATS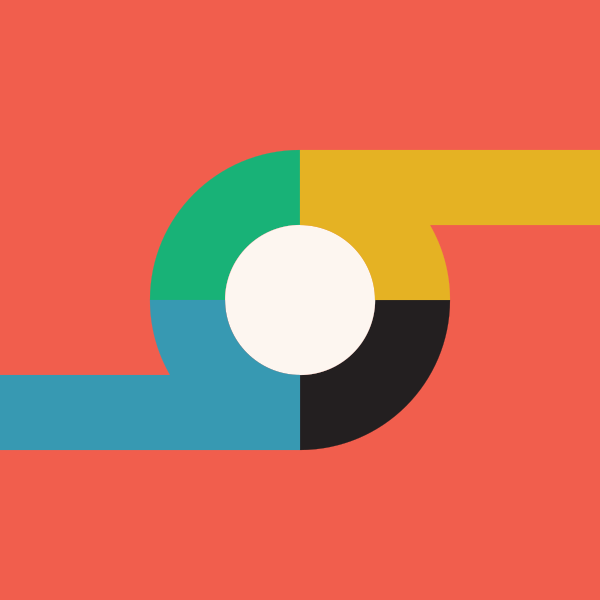 1x1
350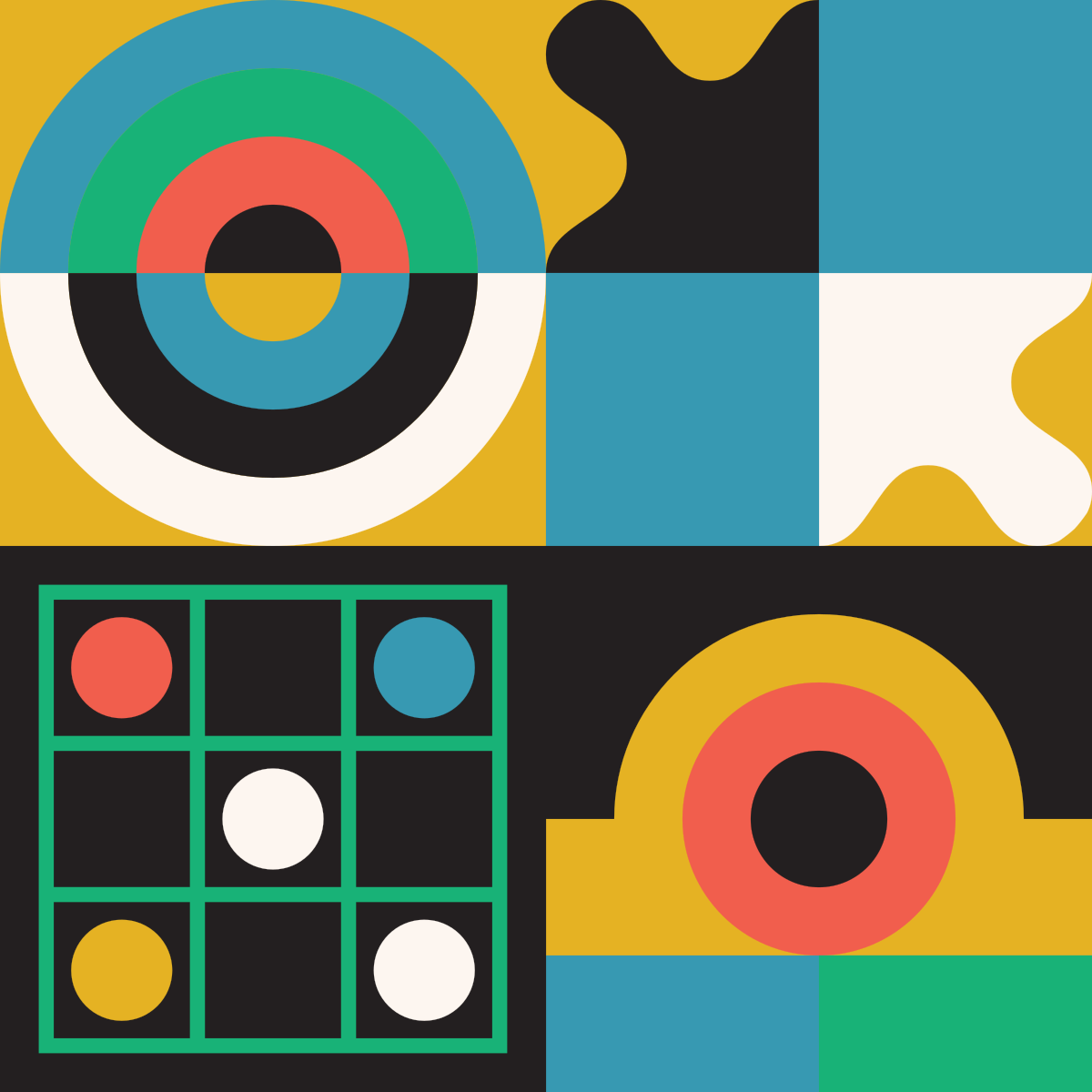 2x2
5,967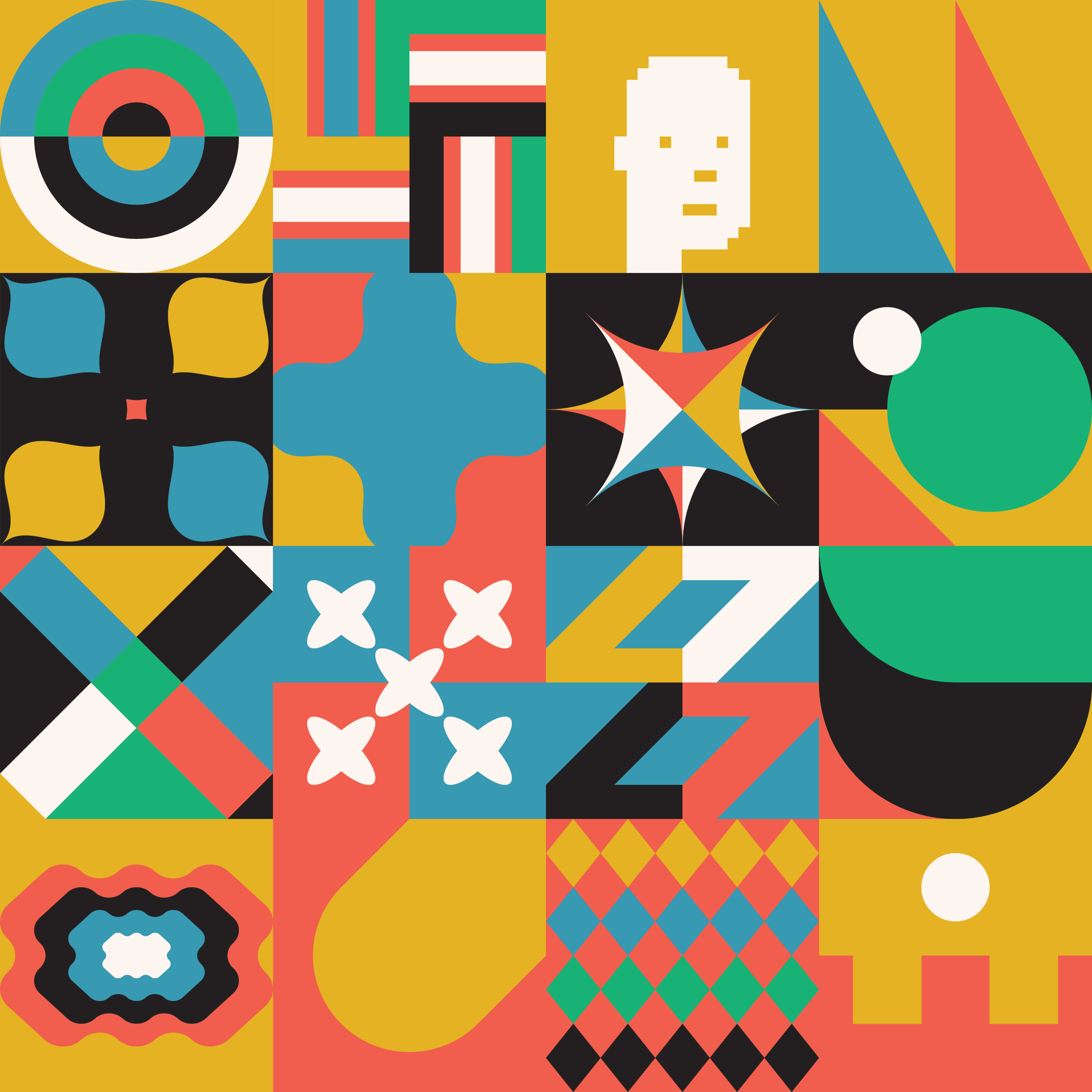 4x4
1,750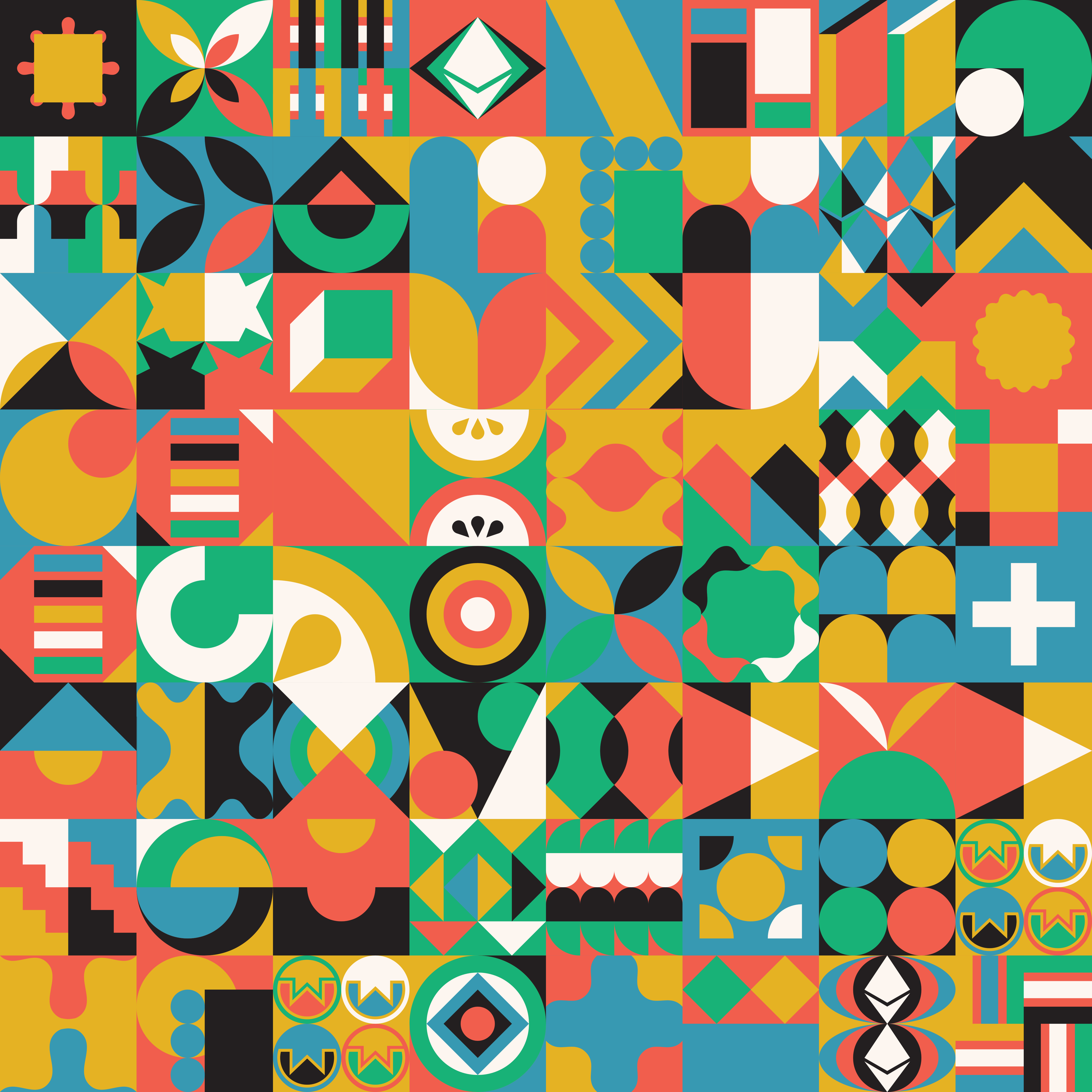 8x8
125
PALETTES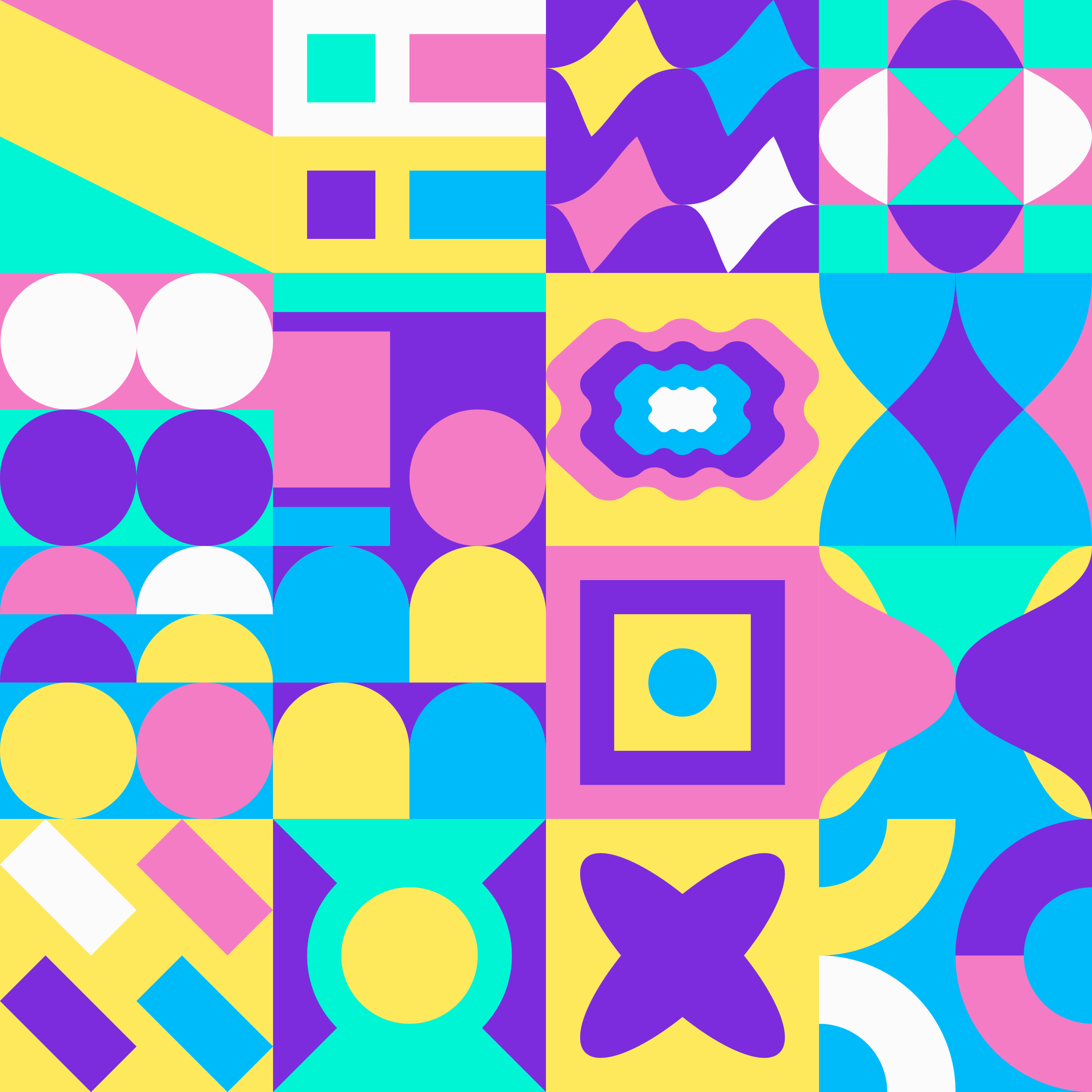 Pastel Party!
250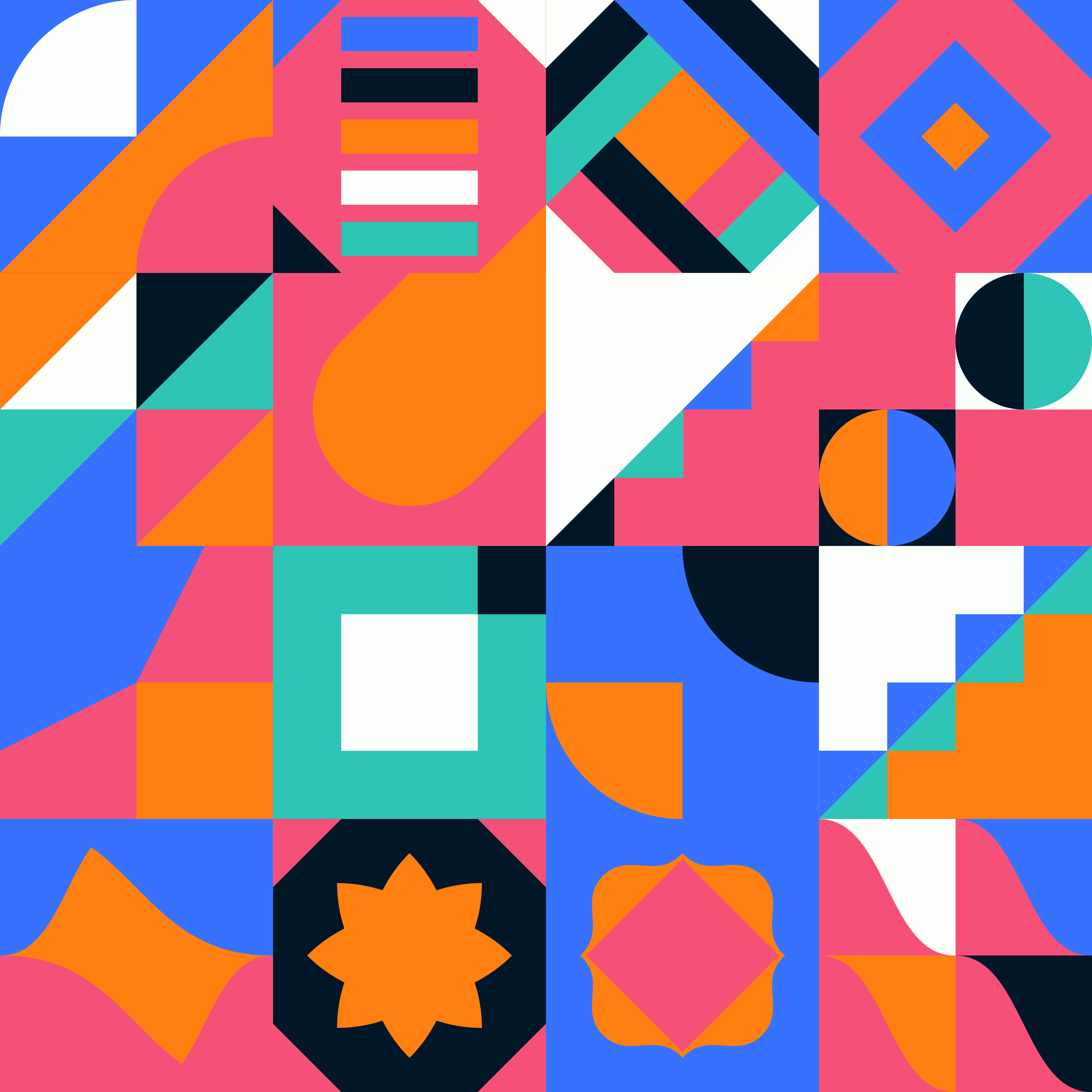 Provably Pop
500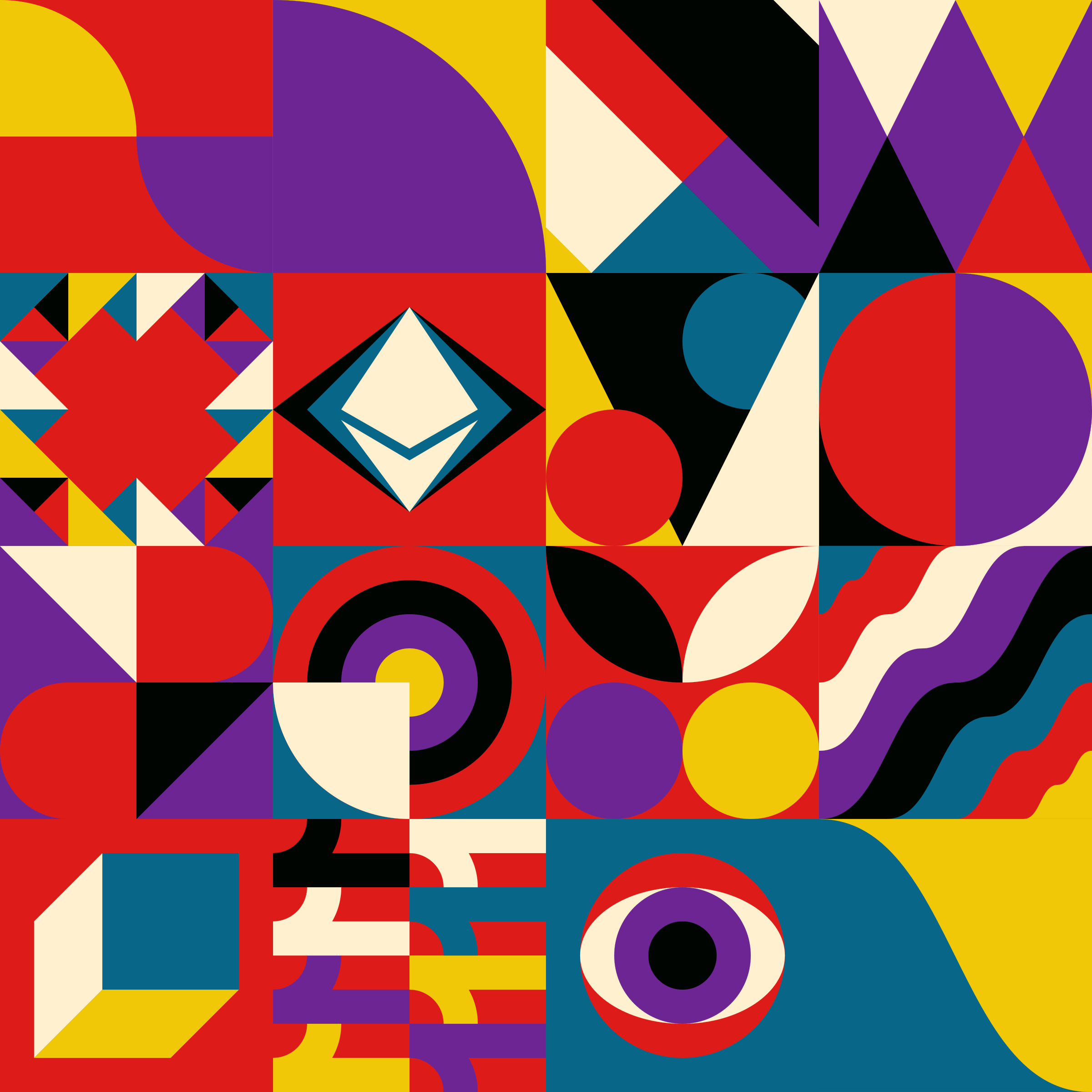 Dreaming Darkly
750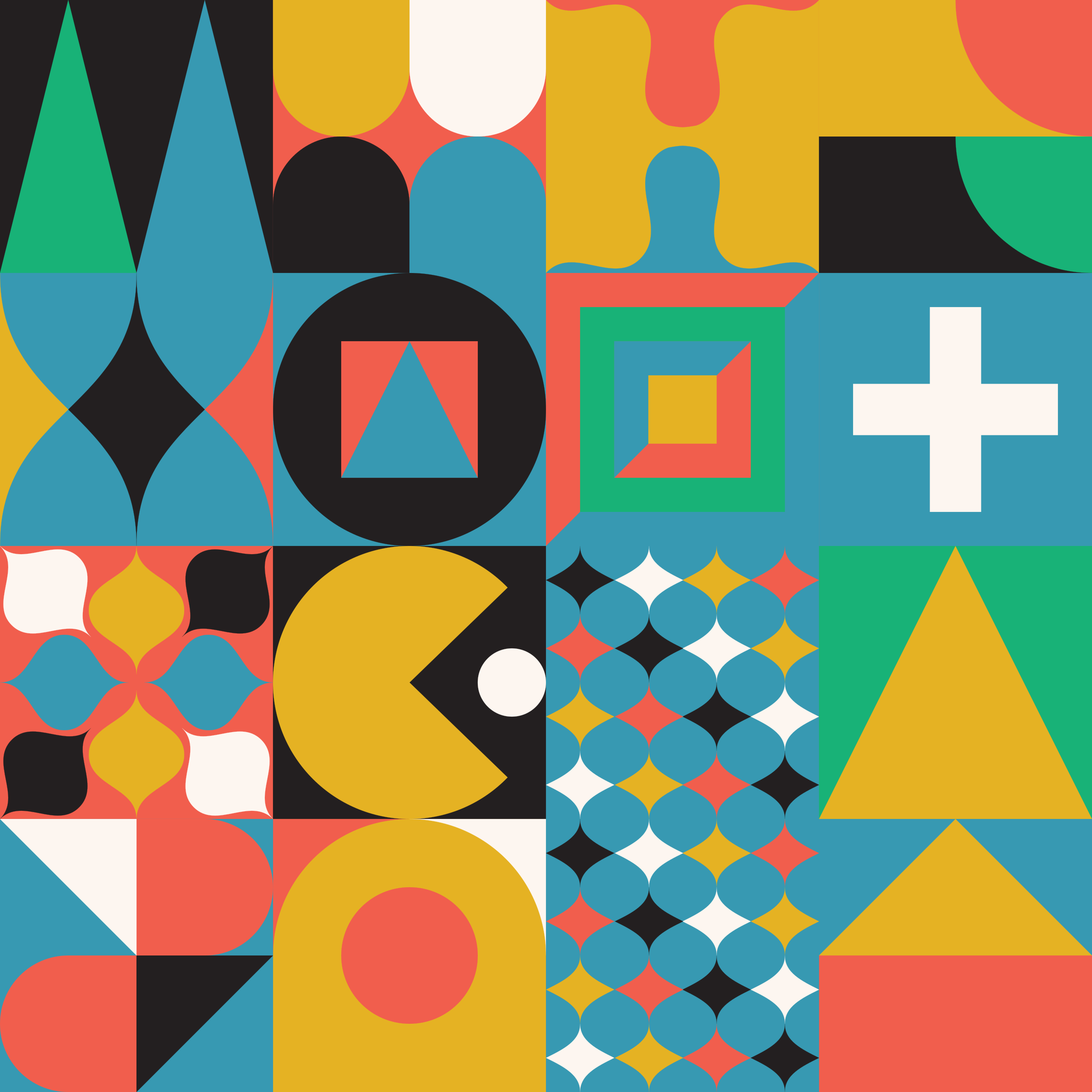 Rand's Brand
6,692
THE EXTRAS
All 372 individual Bauhaus Blocks are named, labelled, and hand-made by Carty Sewill. With pop references, Art101 callbacks, traditional Bauhaus shapes, and everyone's favorite cryptos, Bauhaus Blocks is a fun art history introspective. With extra tidbits in the metadata for rarity's sake, like pairs, two-pair, trips, and quads.
BUILDING HOUSE
Bauhaus was an early 19th-century art movement, which synthesized craft, technology, and aesthetics. Seeking the creation of a "total work." Or a that is, multiple works that act as one through aesthetic unity.
An idea that lent itself to the creation of simple geometric shapes cascading with cohesion, the Bauhaus 'brand.' With an architectural bent, Bauhaus inspired the likes of Frank Lloyd Wright and reached its zenith in Paul Rand.
The first 'style guide,' Bauhaus gave rise to minimalism and graphic design. It merged technical prowess with aesthetic principles to create a cohesive visual language, the very essence of generative art.
THE TEAM
Art101's 4th NFT drop, Bauhaus Blocks is created by Patrn LLC. The same people behind Good Boi Society, Non-Fungible Soup, MondrianNFT, and Non-Fungible Soup x MondrianNFT. It's developed by a group of artists, coders, and patrons. Former moonbois turned NFT enthusiasts.
Visit Art101.io for more future art history-inspired follow-ups.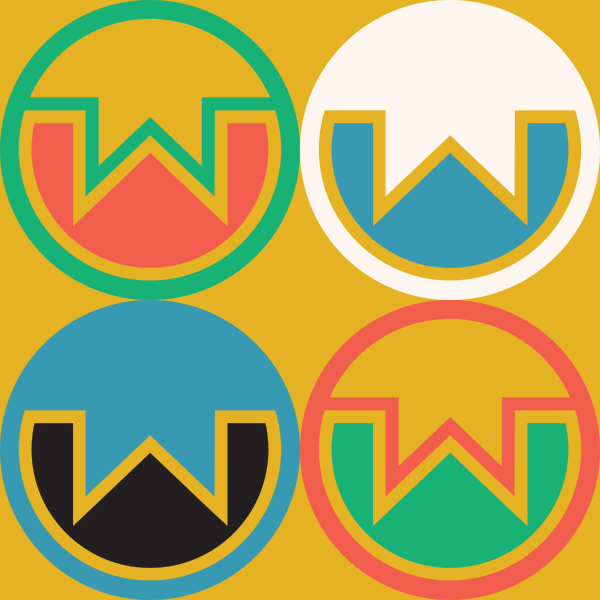 LZA_MENACE
lza_menace is a consistent contributor to multiple crypto-projects and a Wownero core developer.
LZAHQ.TECH
@LZA_MENACE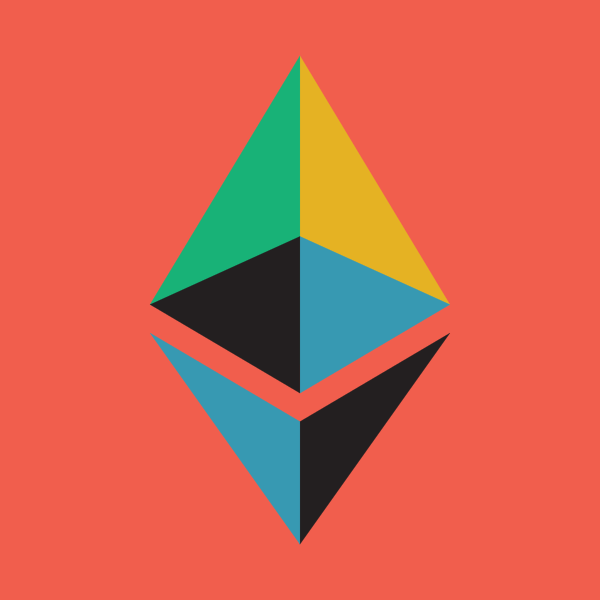 CARTYISME
Cartyisme is a traditionalist turned NFT artist. He's been posting his original art online for over a decade.
CARTYSEWILL.COM
@CARTYISME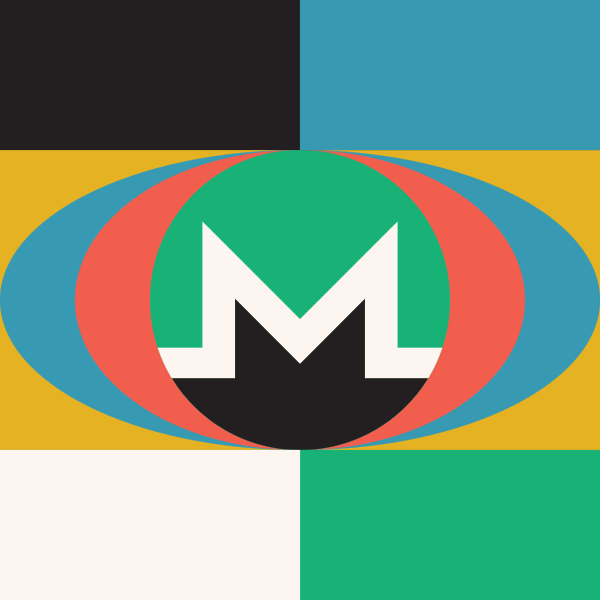 JWINTERM
jwinterm is an early-adopter, reddit mod, and an art patron. He's also the CEO of Wownero, a meme-coin.
JWINTERM.COM
@J_WINTER_M